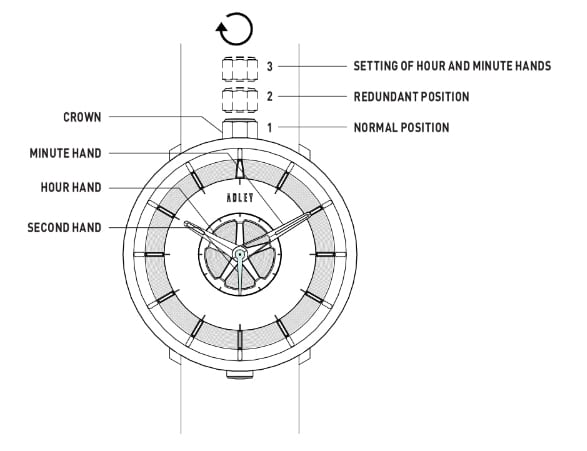 DO & DON'T TO YOUR ADLEY FIXI-T1​
DON'T
Overwind your Adley FIXI-T1 as it could damage the movement's mainspring. Stop winding as soon as you feel resistance on the crown. 
Operate the crown underwater or in an environment subject to rapid temperature change. 
Adjust or wind the watch whilst on your wrist, instead take it off to carry out the procedure 
High-impact stresses impose on the watch (accidental drops, contact & high impact sports)
DIY repairing the watch as this would void the warranty.
Open the crown when in a wet or dusty environment. Keep it closed at all times
Avoid exposing the watch to magnetism.
DO:
Keep your watch clean, and free from water and dust.
Service by a professional minimum every 3 years.  
Store your watch in a dry & safe place, away from direct sunlight
Wear your Adley FIXI-T1 wherever you go!